Services
---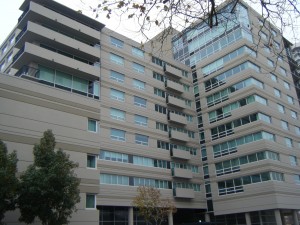 PMC's Provides All Of The Following Services On Behalf Of Your Association:-
"Total Care From A Professional, Experienced Management Company"
Financial Services
Collection of owner payments which are handled in partnership with Union Bank through lockbox service. This ensures double check point for accuracy and accounting trail.
Payment of all budgeted and approved expenses from the operating account. Checks drawn from reserves need board approval and dual board member signature to comply with Civil Code.
Monthly financial Statements
Are sent to the Board and consist of the following: balance sheet, income statements compared against budget both for operating and reserve funds. List of owner receivables and list of accounts payable. List of checks written during the month. Year to date general ledger and bank reconciliations. Accounting prepared in modified accrual as required by Civil Code.
Budget Preparation
Three months prior to the beginning of the association's new fiscal year, PMC will assist the Board in the preparation of a proforma budget and annual funding update. The Board will be able to evaluate the Association financial through review of financial reports prepared by PMC. PMC managers will work with the Board of Budget Committee until the budget is ready for distribution to the owners.
Year End Statement
If the Association collects more than $75,000 per annum, an independent CPA review is required. PMC will work with the Association CPA to ensure completion of the review, and distribution to the members after board approval.
If the Association collects less than $75,000 per annum, PMC will prepare an annual statement for distribution to the members.
PMC will ensure that annual tax returns are property filed by working with the Association CPA.
Manager Services
Our managers will attend board and membership meetings and assist the Board with decision making by providing the required information and competitive bids for board review and approval.
Vendor supervision; PMC reviews all existing contracts, recommends improvements where necessary. Obtain competitive bids for work for submission to the Board of Directors for deliberation and action.
Resident Portal
PMC clients have access to property residential portal to access and download association records, view updates on property projects, view owner accounting ledger, log requests, post suggestions, etc.
Emergency Response
PMC has managers on duty 24/7 to respond to any property emergencies.
Additional Services
PMC offers additional services as needed in the following areas:
Project manager/owner representation at the property during construction projects.
Preparation of House Rules and governing document amendments.
Additional bookkeeping services over and above services included in the management service, such as special project accounting, special financial reports requested by client .
---